Getting to know your Car Shipping
pick-up and delivery dates.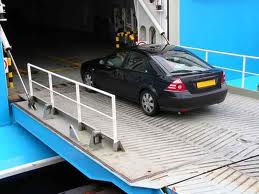 It is important to ask your car shipping company about estimated pick-up and delivery dates and times. You should be able to get a 3-day window for pick-up. The window may be larger during the busy summer or snow bird season. Nevertheless the Car Shipping company should warn you of possible delays ahead of time. If you need an exact date for pick-up, most Car Shipping services can pick-up your car and hold it at a terminal for an additional charge. If you are promised exact dates, get it in writing.
If service is not performed on promised dates, you can ask for possible reimbursement (discounts, no cancellation fee, etc.). Once pick-up is made, your Car Shipping company should provide you with a fairly precise delivery date.
Occasionally a late delivery can happen. Listed below are a few reasons for possible delay of delivery. Often a customer will need an immediate pick up, which does not allow ample time for a reservation on one of our transport trucks. Our Car Shipping carrier will pick-up your car on the day requested, but we will need to hold the car until the first space becomes available on one of their trucks. Uncontrollable factors such as mechanical breakdowns, unfavorable weather conditions, and traffic situations, can also cause delays. Department of Transportation Regulations can also affect the delivery time.
* We are aware of how important your car is to you, and we will provide you with a realistic time frame for delivery. Upon your requesting a specific pick up date, we will not guarantee a delivery date, but Elite Car Transporters will make its best attempt to accommodate your needs, unlike other companies that charge a fee for this service.
If the exact date you request is unavailable, we will work within a 2-3 day time frame of your request.